The South Bronx Early College Academy Charter School is a NYSED authorized New York State charter school.
They had an almost complete website, but needed help in getting the last leg of work done to get it ready for their website's launch. They had purchased a premium WordPress theme and needed help with changes that the theme's options didn't provide.
Project Highlights
Website design layout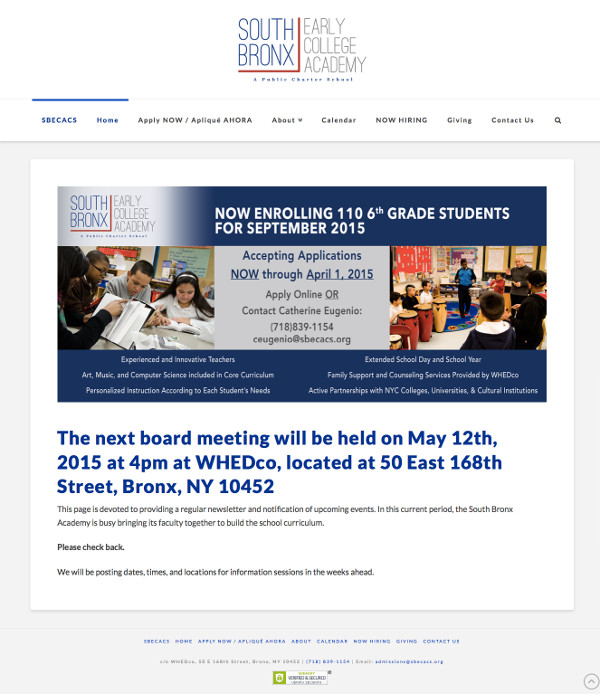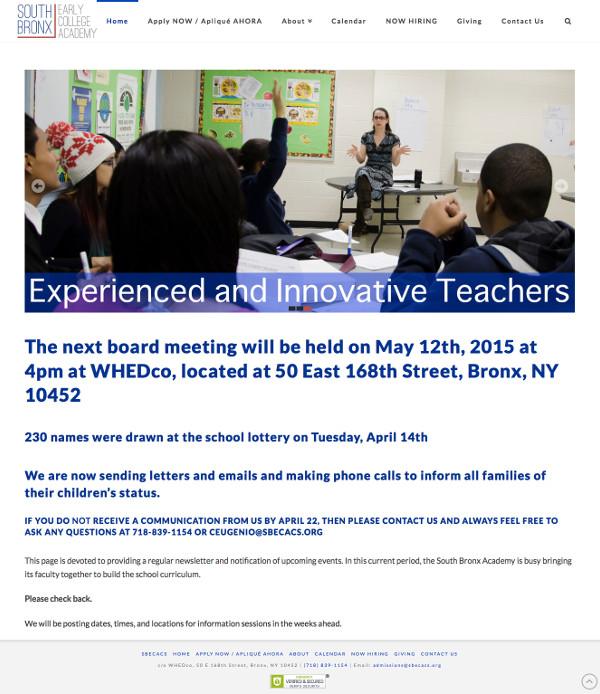 SBECACS wanted to change their website's layout changed on site-wide. They needed changes to their site's header/navigation area and to remove their content's "floating page" appearance. The images above compare their previous homepage (left) and the homepage after changes were complete (right).
Homepage Options Admin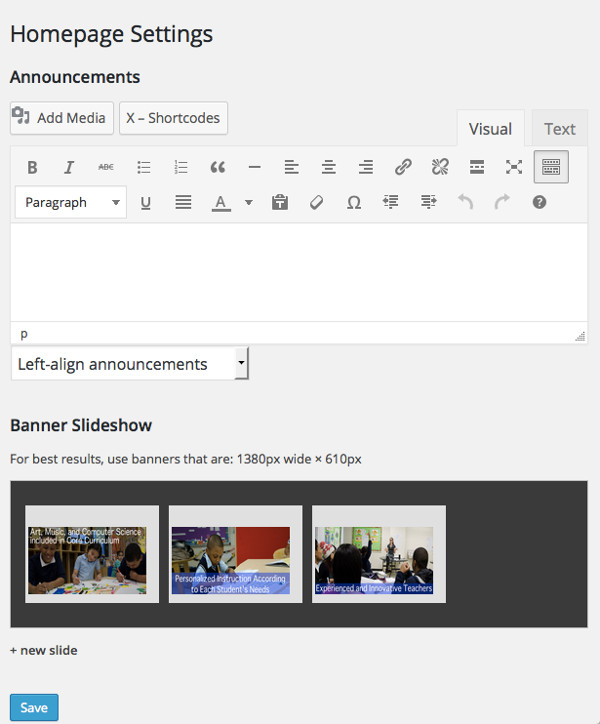 SBECACS also asked for the ability to have a rotating banner carousel and an announcements area on their homepage. To make it easy for them to update their requested homepage features, I made a custom, easy-to-use admin page with which they could quickly add or remove announcements and add or remove rotating banners.