The Sister Cor website needed an update and my great designer friends at Hybrid Studios needed some customizations made to a purchased WordPress theme.
Project Highlights
Server setup, theme installation and customization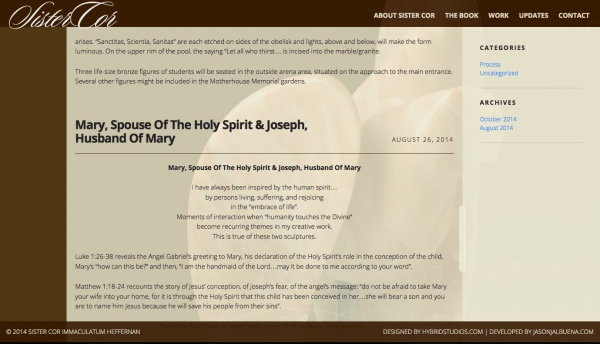 Besides Sistercor.com's design update needs, it also required a new server. I found a new hosting plan for them and setup a server that met their needs and budget, installed WordPress, their theme, and entered all their content – making sure each page matched the design they wanted. Also, although most WordPress themes provide ways to customize its appearance, some design customizations outside what the theme provided were also made.
Custom Portfolio Integration
The design called for a third-party portfolio to be used instead of what the WordPress theme came with. The portfolio was integrated with a few minor design & functional tweaks to make it work seamlessly with the rest of the website.
Custom Admin Plugin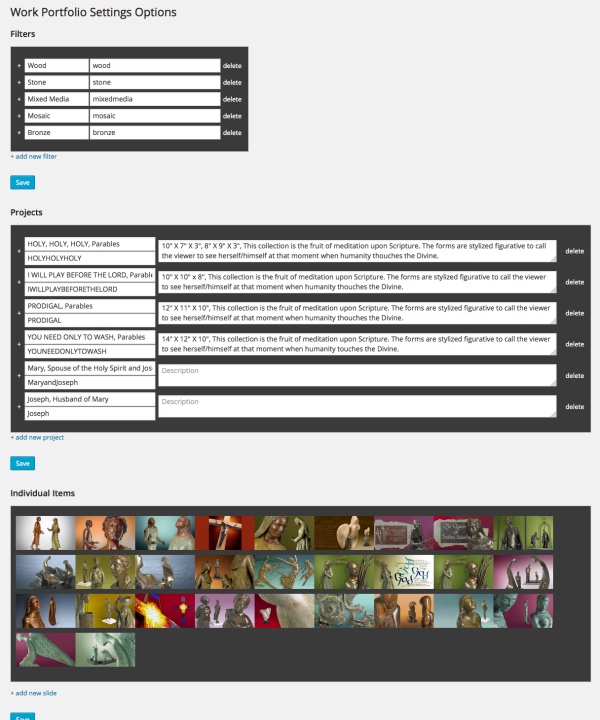 The custom portfolio that was integrated was not a WordPress plugin and thus did not come with a WordPress admin interface. A custom plugin was made to easily modify and edit the portfolio thru the WordPress admin area. Great care was taken to make sure that editing the portfolio was easy and simple to use.