Heard of the Raspberry Pi? It's taken the geek world by storm.
In case you haven't, see this for a quick visual.
So I bought a Model A Raspberry Pi with the intent if turning it into my home print (and airprint) server, and I obviously needed a case to house my little computer. Here is what I came up with:
The Apple Raspberry Pi: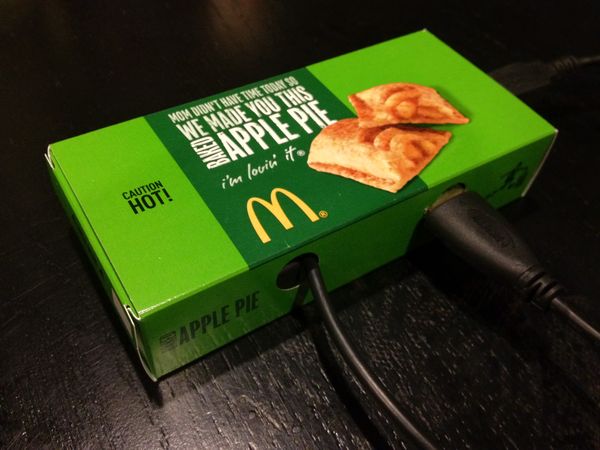 clean box, side-by-side size comparison: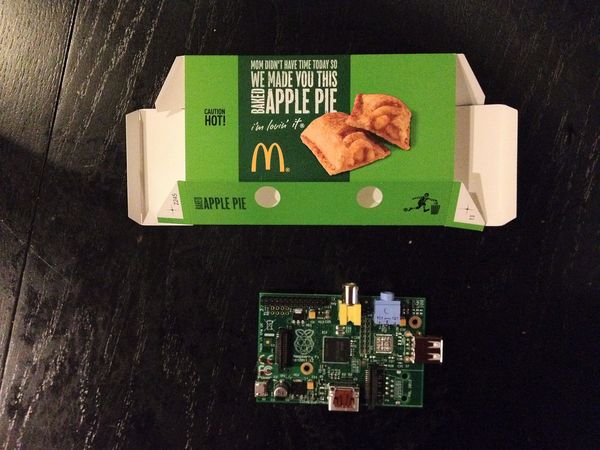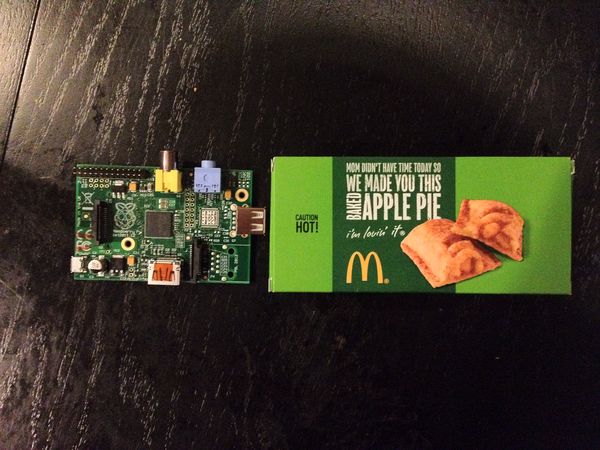 Empty box: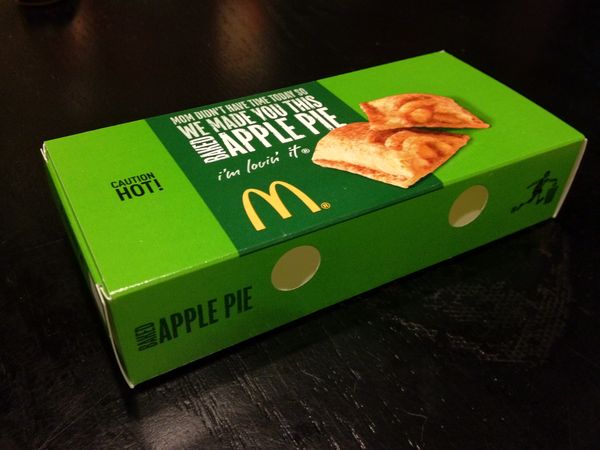 Pi on top. Perfect fit. RCA video port sticks out and I have room to hide the SD card and loop the power source cable around: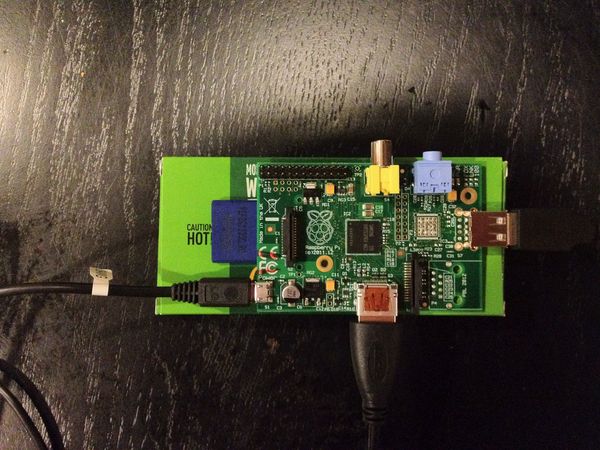 In the box, showing how the power source cable loops around and goes out one of the box's vent holes: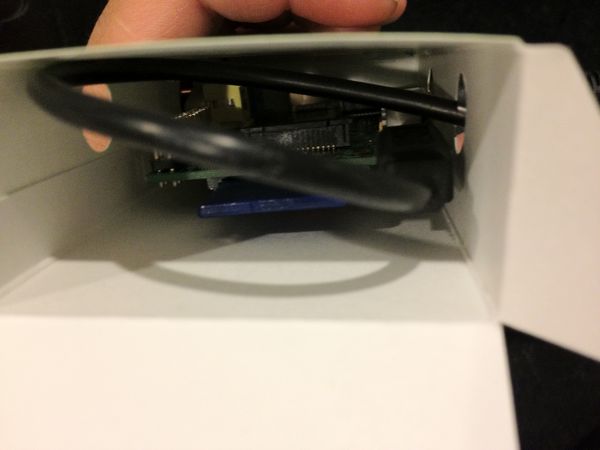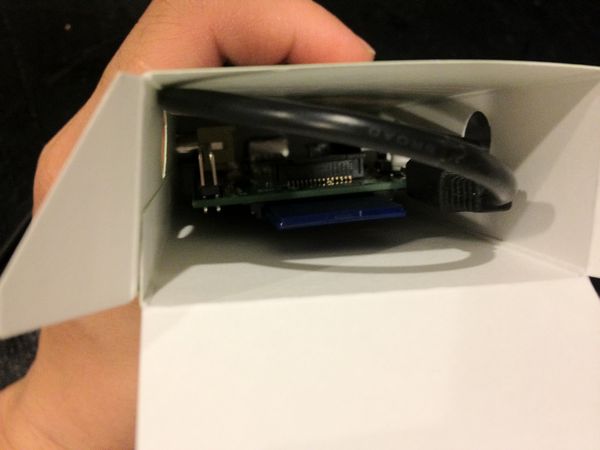 HDMI port is a bit too big for the vent. Have knife, will cut: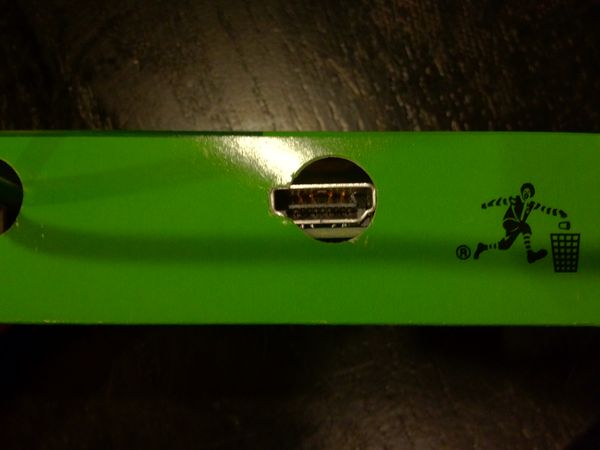 HDMI port and power cable: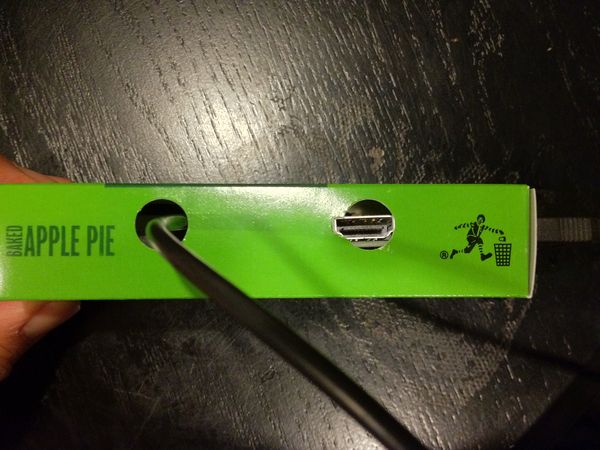 USB port. Hole cut on lip of box. Note: the USB is HOT!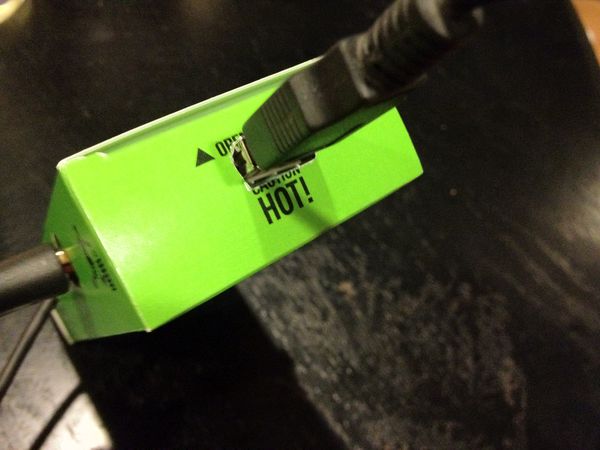 Side with RCA video out port. No need to cut holes!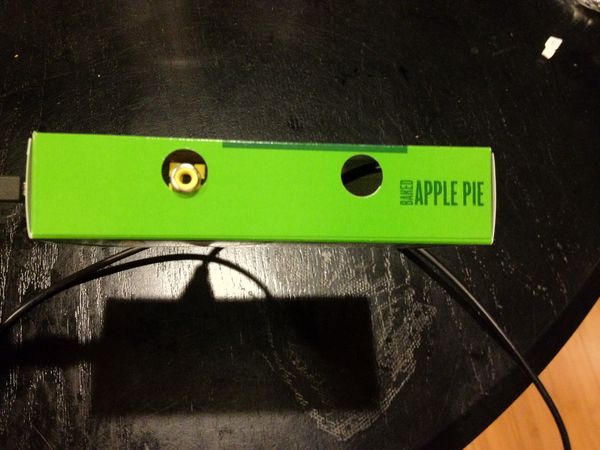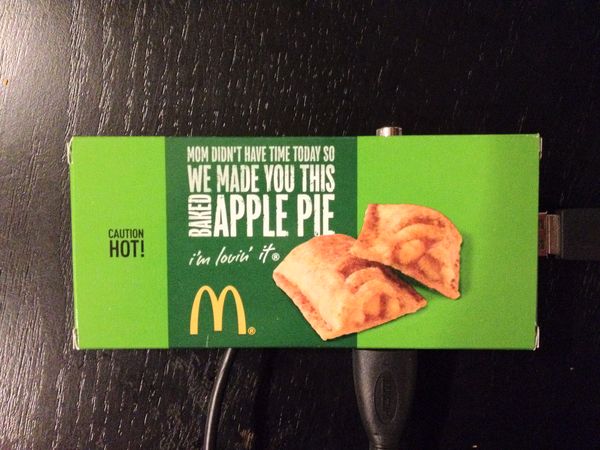 I'm lovin' it